Boise SEO, SEM and Online Advertising
We provide local and national SEO consultation and service focused on improving the quality of website traffic received from search engines. Although based in Boise, SEO is provided to companies nationwide.
Additionally, we manage Internet Marketing advertising campaigns that not only drive relevant traffic, but are designed to maximize budgets in competitive bidding environments.
Jtree has worked with clients in over 20 states and 3 countries – and counting.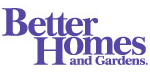 "Jtree exceeded our expectations by running a seasonal Internet Marketing campaign that resulted in approximately 25,000 new subscribers to multiple Better Homes and Gardens newsletters!
Josh was very professional, easy to work with and always kept us in the loop about how our campaign was performing. We were very pleased with the outcome, and in working with Jtree."
~ Heather Proctor, Marketing Director