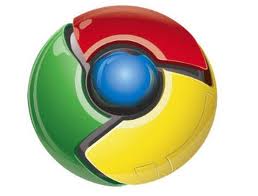 We think Google Chrome is pretty slick these days. It loads pages faster than Firefox, Safari and IE no doubt. And, as far as add-ons and extensions go, it has pulled ahead of our longtime favorite, Firefox. Remember the browser wars of old? Netscape Navigator versus Internet Explorer… my how web browsers have changed since then.
The following list consists of twenty of our favorite Google Chrome Extensions. If you are just here for Chrome SEO Extensions, they are the last five on the list.
20 of Our Favorite Google Chrome Extensions
Quickly share your new post to social networks like Twitter, Facebook, Google+ and more. Analytics included. Options for embedding social sharing buttons on websites and WordPress.
Shorten, share and track links, complete with link analytics.
An intuitive way to read and share blogs, feeds and even Google Reader.
Message notifications and quick access to Google Voice features.
Receive and respond to Google+ notifications from your web browser.
Adds Klout stats to your Twitter web timeline.
Adds controls, notifications, Last.fm support, downloading, global keyboard shortcuts and lyrics to Google Music.
Picnik
Quick and dirty image editing on the fly.
PostRank
Enhances Google Reader with PostRank (owned by Google) data.
Gmail on social steroids. Connect with people you already know on LinkedIn, Facebook, Twitter and more through the familier Gmail interface.
Easy as pie screen capture and annotation tool.
Search Google by using images.
A great extension and toolbar from an oldie but goodie.
Did someone jack your latest profile pic? Content theft? Search for an image on the web.
The most awesome version of TweetDeck… unified multi-account streams (oh my!). Just don't download the ipad version… blech!
Chrome SEO Extensions
Auto SEO website tool featuring SEO analysis, traffic estimation, Alexa rank, Compete rank, keyphrases analysis, indexed pages in Google and Yahoo!, title and URL analysis and much more.
Displays SEO related information about the website you are currently visiting. Featuring backlinks, social media stats, pages indexed, traffic stats, PPC (+ orgainc) stats and keyphrase research tool.
Find out where your website or blog ranks in Google. Track and monitor your website and your competitors search engine (un-personalized) keyphrase rankings. Includes ranking change notifications.
Comprehensive SEO tool that pulls in metrics from a multitude of sources about the website you are viewing. It includes social media reactions, and enhances web based versions of Google Webmaster Tools and Site Explorer. Sources utilized include SEOmoz, Google PageRank, Quanticast, Dmoz, Majestic SEO, Alexa, SEM Rush and Compete.com.
Simple. Fast. Lightweight. Quickly displays the Google PageRank and Alexa Rank of the current website you are on.
20 Awesome Google Chrome Extensions listing provided by Boise SEO Internet Marketing Company.