Jetpack quietly rolled out an update that may or may not have triggered a notification in your WordPress backend for a new feature for speeding up your website. They've essentially expanded access to their global content delivery network (CDN) to serve static files in addition to images.
What this means is that images and static files can be served off Automattic's ultra-fast servers instead of your own web host's server. Not that we're implying your web host is slow, it's just that theirs is really really fast.
About half of the sites we manage that are powered by WP and have Jetpack installed received the below notification.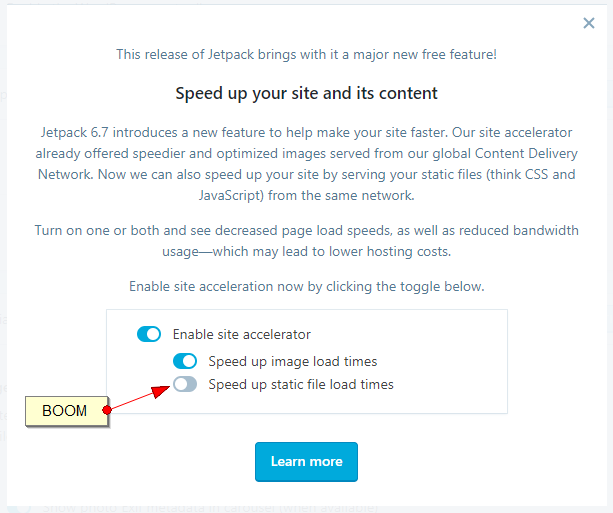 The other half did not. Meaning we had to go into Jetpack and manually turn on the new CDN for static files like JavaScript and CSS.
If your WordPress backend didn't trigger a notification visit WP Admin/Jetpack/Settings/Writing and look for the Performance & Speed section.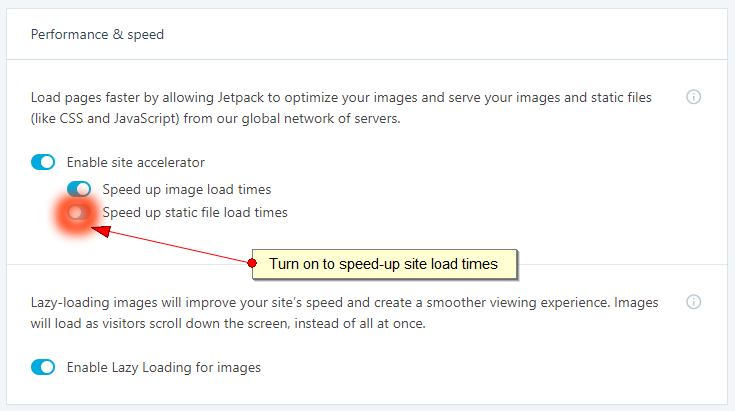 Flip the toggle switch on and you are set!