Google Announces Site Speed as New Ranking Signal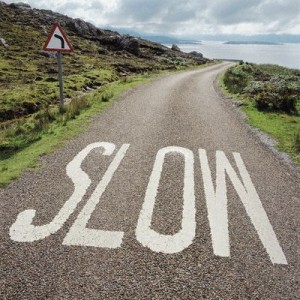 We warned you back in 2009 (Google doesn't usually make a lot of noise for nothing) and now it's official – Site Speed is now one of over 200 signals used to determine your website's ranking in the GOOG.
Since the Site Speed signal is relatively new, other signals like relevancy are weighted more heavily than Site Speed. Google is also careful to point out that Site Speed signals are only effecting less than 1% of keyphrase rankings for visitors searching Google.com in the English language. For now.
Pay close attention – Google is slowly warming us up to Site Speed becoming a key signal in the future, which raises some important issues:
Keeping the Man ('s rankings) Down
Does this mean that large corporations with expensive high-speed website hosting will eventually dominate all search engine rankings? This could prove to be a difficult barrier to entry for new businesses that vitally need exposure in search engines to survive.
Will Content Remain King?
Obviously, the importance of Site Speed will increase over time. The question at hand is – how much? If a slow website with a ton of related content can't outrank a similar website that has much less content simply because they pay less for website hosting, we're in trouble.
To remain fair, and keep search results reliable, Google will have to find a balance between efficient websites with slow web hosting and inefficient websites with high-speed web hosting.
How to Test Your Site Speed
Once in Google Webmaster Tools, click on a website, then click on 'Labs' (left-column) and finally 'Site Performance' to use Google's Site Performance tool. Here's another tool you can use to test your Site Speed.
Benefits of Increasing Site Speed
The obvious – not having it work against you in the form of ranking penalties
Bandwidth Efficiency – the faster your site loads reduces the amount of bandwidth required to load it (lower web hosting cost)
Usability – site visitors like fast loading websites; helps increase stickiness and decrease bounce-rates
Environmental – faster, more efficient websites increase the efficiency and resource management of the world wide web as a whole
Jtree Site Speed Service
Continuous monitoring of how fast your website is responding has always been important. Now, it's just more important. Jtree.net offers Site Speed Monitoring starting at only $199/month, where you receive weekly monitoring reports about:
DNS Lookup Speed
HTTP Availability
Host Ping Speed
Site Download Speed
In addition to the reporting, you'll also receive suggestions about how to improve lackluster performance. Contact us to get started or learn more. If you've noticed site speed issues by using the tools above, give us a shout, we've been successfully speeding-up web content for businesses for over a decade.