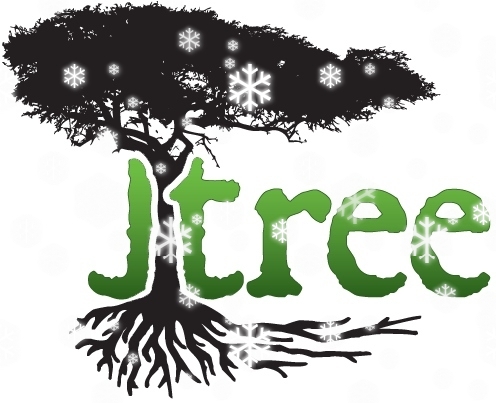 It is that time of the year again. We've already had a generous helping of Buddy the Elf, and it's not even December yet!
We've been movin' and a shakin' this holiday season no doubt. Now that Thanksgiving is past, Christmas and the New Year will be here in no time flat. Downtown Boise has been freshly decorated, no snow… yet!
Here are a few pictures taken near the office…
The Festival of Trees is presently underway (today is the last day), the Capitol Tree has been lit (above) and Black Friday has come and gone. Our friendly office neighbors, the Downtown Boise Association, have a complete schedule of events for Christmas in the City available on their website.
Jtree News
Earlier this month, Rand Fishkin (and myself) presented at SEOinBOI #3. It was a unique experience that took place in a more relaxed environment than a typical conference.
A few pictures from the event…
The event attendees were top-notch; a high-quality group from throughout the region, many of which braved icy roads on the way in and out of Boise.
That's all for now,
Happy Holidays!